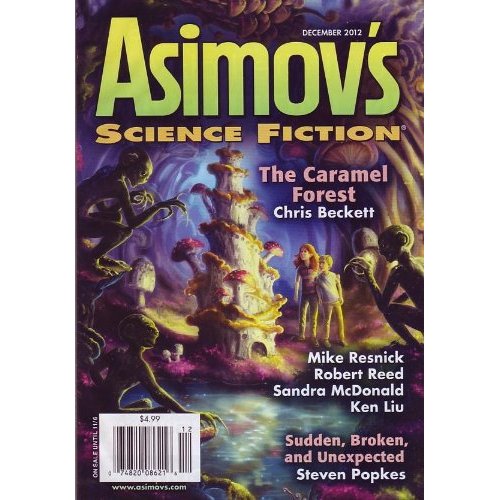 It can be pretty isolating to be the child of parents who aren't getting on. I feel sorry for families right now who are in that position.
This was the cover story in Asimov's SF in 2012 (the artist was Laura Diehl). It was subsequently collected in The Peacock Cloak, along with another story, 'Day 29', which was also set on the imaginary planet Lutania.
Lutania is the prototype for the setting of my most recent novel, Beneath the World, a Sea. In the novel, however, I moved it from an alien planet, to a remote place in South America, the Submundo Delta where life is entirely different to, and completely unrelated, to life anywhere else on Earth.
Continue reading

"Isolation story: (18) The Caramel Forest"