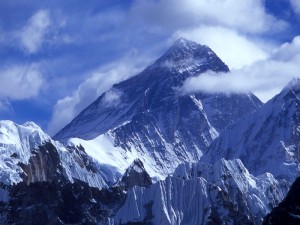 It occurred to me while I was driving home that, if it wasn't for Adolf Hitler, I wouldn't exist.
I'm not sure if my parents would have met at all if it wasn't for my father's family moving out of London as a result of Hitler's war, but, even if they had, it's inconceivable that their lives would have gone down such a similar track – and I'm trying not to be too graphic here: it's my parents I'm talking about – that the, er, same combination of genetic material would have occurred that ended up resulting in me.  That would be like throwing billions of dice on two different occasions and coming up with exactly the same combination of numbers.
It's not just me of course.  No one else below the age of about 70 would exist either.  There surely can't be any doubt that the disruption of lives in all the countries involved in that war was sufficient to ensure that every single one of their citizens would have had their daily timetables put out at least to the extent that, assuming they survived the war at all, they had a different set of children, if not entirely different partners.  Even in countries not directly touched by the war, people would soon feel enough of the effects of what was happening in the world outside for the pattern of their days to be altered to at least that extent.
And then – I was driving along the A14 in the dark, the lights of other cars all around me – it occurred to me that any individual in the past would have the same affect: it didn't even have to be a history-changer like Hitler.  Go back to the 18th century, and disrupt the daily routine of one randomly chosen person anywhere in the world, and by now we'd be a completely different set of human beings on Earth.
In fact, I decided – I was now not far from the Newmarket turnoff – never mind people, a stone would do the job.  Travel back in time with a small pebble and place it on the top of mount Everest.  No one would notice any change, but the airflow over the mountain would not be quite the same.  Every moment millions of molecules would end up in different places from where they otherwise would have been, and they in turn would displace other molecules.   Quite quickly, the entire atmosphere would be differently configured from what it would otherwise have been: trivially different, but still different.
And then weather events would occur very slightly earlier or later than they otherwise would have done.  Departures would be delayed by seconds, journey times increased or decreased, so that people went to bed a few seconds earlier or a few seconds later.  And accidents would occur that wouldn't otherwise have happened, or fail to occur when otherwise they would, and so on and so on.   And each of these events would in turn change the flow of things just like that pebble still sitting on top of the mountain, albeit now covered with snow.   And by the time a century had gone by, that one pebble would have caused an entirely different cast of human beings to be living on Earth from the ones who would have otherwise come into being and lived out their important irreplacable lives.
Not a very original thought, I know – it's butterflies' wings and all of that, something which has been written about many times, including by me – but it absorbed me sufficiently that I forgot where I was on the road, and turned off at the Newmarket exit rather than continuing straight on to Cambridge, delaying my arrival home, and thereby changing the course of history and the entire population of the Earth.