I think we've got it all wrong about our relationship with nature. For years we've been presented with the idea of nature as something precious and fragile and vulnerable, which is threatened by us crass and oafish humans. This invites a hard-nosed, macho, 'realist' response: 'Tough!', 'Too bad!', 'Nature's going to have to look after itself.'
But nature isn't fragile. (What hubris!) Nature is exploding supernovae. It's the eruption of Krakatoa. It's Hurricane Katrina. It's the tsunami that devastated Japan. It's the force that created the dinosaurs, and the asteroid that destroyed them. It's the electric storms that can been seen from space flashing continuously across the surface of this violent violent planet.
The question isn't how to protect nature. Nature doesn't give a damn what we do. The question is whether we want to go on being part of nature, or whether we're just going to chuck in the towel and let it sweep us away.
(Thoughts prompted by this rather hard-hitting post about impending climate catastrophe.)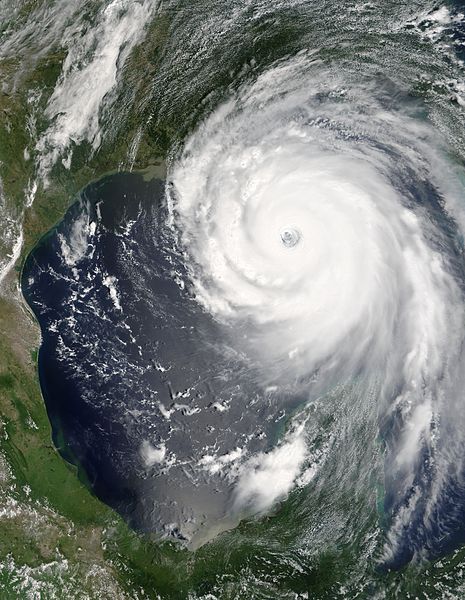 (NASA photo of Hurricane Katrina).