Nick Brooks drew my attention to this article about the three way relationship between science, art and imagination when it comes to our response to climate change.  My thought, as someone who plans to write a novel about climate change (I have written a few short stories about it, including Rat Island, which you can read here) is that the difficult three-way link to pull off is between (a) depicting just how bad the future could be if climate change takes hold (b) nevertheless encouraging hope rather than resignation (a lot of people are simply resigned to climate change, much as they are resigned to their own deaths) (c) managing to do both these while actually being an engaging story.
Over the last few weeks, I've actually heard quite a few things that have made me feel encouraged about the possibilities for the future.   The Swansea tidal barrage has moved a step nearer being a reality (harnessing a moon-powered energy source that that has the potential to generate a good deal of the world's electricity).   A new kind of aluminium battery, durable and capable of being charged very quickly, has been developed (electricity needs to be more storable and more portable if we are going to move away from fossil fuels for power generation and transport).  A new way has been developed of producing hydrogen in a carbon-neutral way from plant waste (hydrogen being another potential clean and portable power source).
It's very easy to pick holes in these kinds of developments as solutions to our problems.  They can be dismissed as tokenistic or impractical gestures in the face of the scale of the task to be accomplished, and of course many of them will prove to be blind alleys, like steam cars or digital music cassettes.  But blind alleys are inevitable in any dynamic evolutionary process.  It seems to me that what we have in front of us are the early prototypes of technologies that, when developed and linked up together, could take us into a post-carbon economy.  Are the technical challenges really so much greater than those involved in developing the modern car from its primitive forebears, or the modern airliner from the Wright brothers' ramshackle flying machine?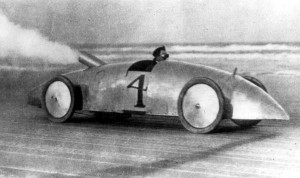 I've no idea how to make these hopeful developments into interesting fiction, or how to combine them with dire warnings about what will happen if we don't puruse them, so I'll just lay them out right here.
I guess technology and fiction just don't necessarily mix.   There's plenty of fiction about space travel, because it can be used to create extreme and exciting scenarios, but how much interesting fiction has been written about communication satellites, the one application of space technology which most of us actually use?