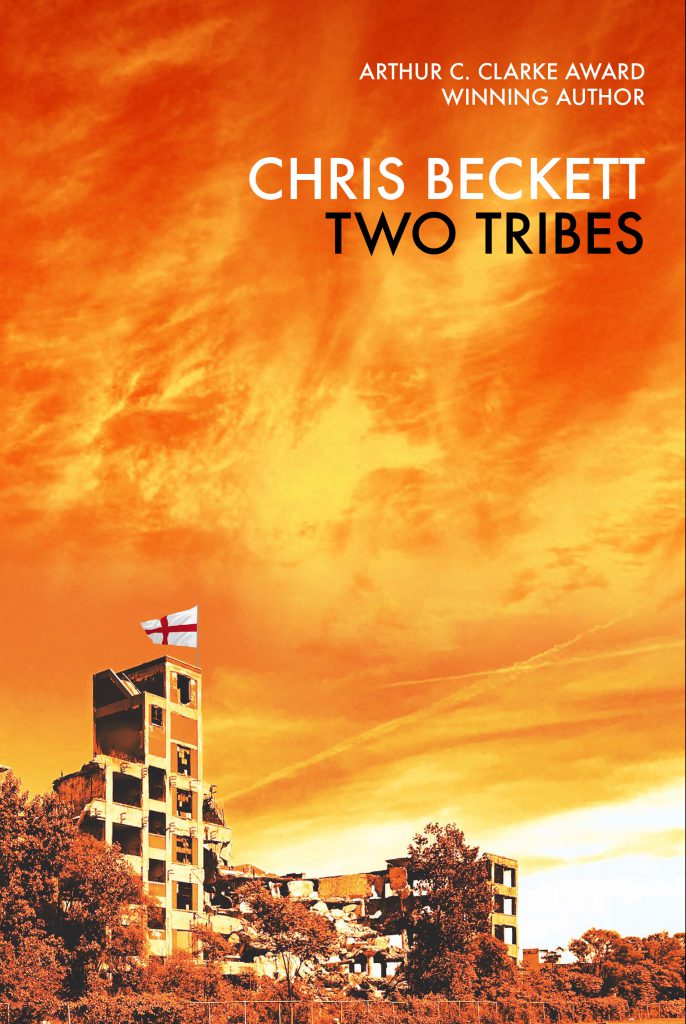 'Bursting with brilliantly thought-provoking ideas on almost every page, Two Tribes is one of these rare novels that leaves you looking at the world in a new way.' James Walton, Reader's Digest.
'Read this for his mordant dissection of tribalism — why the sense of belonging can become so desperately destructive.' Simon Ings, The Times.
'Brilliantly and chillingly imagined.' Jude Cook, The Guardian.
'Two Tribes holds up a mirror to our fractured times, stripping away the shallow concerns of contemporary politics with razor-sharp observations.' Jamie Buxton, The Daily Mail.
Most of the story takes place in the latter half of 2016 and the beginning of 2017, and is about a brief love affair between a man and a woman who come from opposite sides of the Brexit divide and from very different backgrounds. But it's told by a future historian in the harsher and bleaker England of 2266.
Some personal thoughts about this book:
…I don't think it's my job to exaggerate the ugliness of rival tribes, or big up the heroism of my own…
…Just as we see through every religion but our own, so we tend to assume that the flags flown by rival groups are either the product of delusion, or a cover for self-interest, but take our own flags at face value...
...I was very saddened by the referendum result, but I thought to myself, how would it be if instead of looking at all this as me living in an island of correctness in a sea of error, or an island of decency in a sea of intolerance, I was to look at it more in the way that, say, an outsider looks at the political geography of Belfast…
Online reviews:
Review by Robin Brooks (GeekDads), here.
Review by Sarah Brown ('Harry's Place'), here.
Review by Matt Bone (Boney Abroad), here.
Review by Gareth D Jones (SF Crowsnet), here.
Review by Matt Finch (Mechanical Dolphin), here.
Full Guardian review here.
Full Daily Mail review here.
See also: