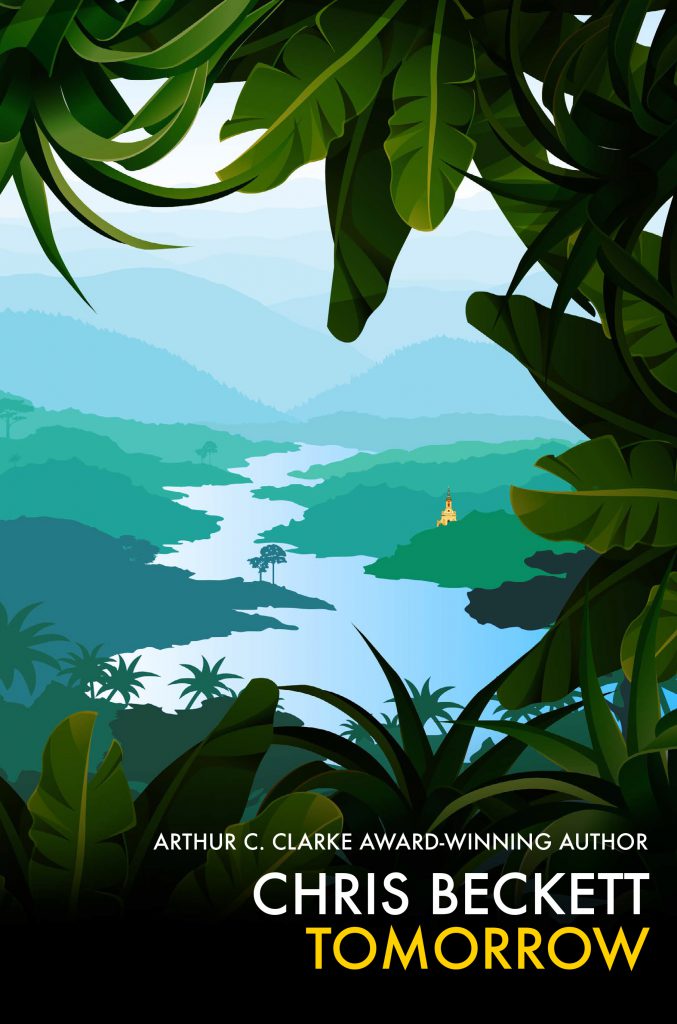 Tomorrow I'm going to begin my novel…
'This tricksy, elliptical study in liberal unease.'
Simon Ings's Book of the Month, The Times

'A fractured narrative for fractured times, Tomorrow is cool without being cold; distant and devastatingly personal.' Jamie Buxton, Daily Mail

'Clever, compelling and kaleidoscopic.' Joanne Owen, Lovereading

'Beckett has delivered more than a novel, but an experience to dive into, to be submerged by, to float on the surface of, to be carried away on the narrative flow of something different from one of the best speculative writers around.' Ian Hunter, Concatenation.
A would-be author has taken time out from life in the city to live in a cabin by a river and write a novel.
And not just any novel. A novel that will avoid all the pitfalls and limitations of other novels, a novel that will include everything.
At first these new surroundings are so idyllic that it's hard to find the motivation to get started. And then, in all its brutality, the outside world intervenes…
Ranging constantly backwards and forwards in time and space, and set in a country where no one has ever been, Tomorrow becomes a restless search for meaning in a precarious and elusive world.
More reviews:
Rebecca Holland, Cleveland Review of Books.