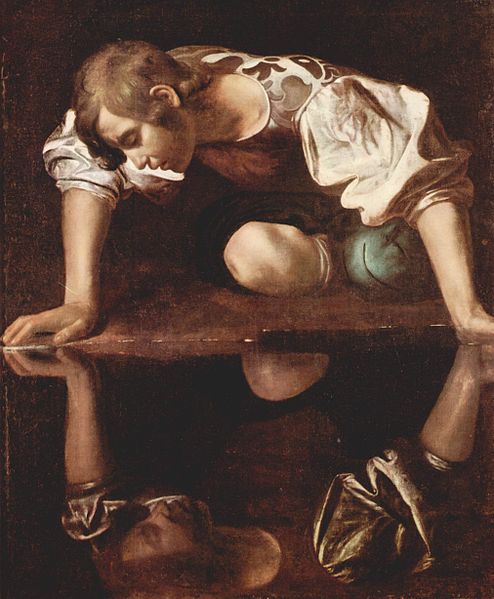 Here I am, fiddling around with this blog.  It made me think uneasily of Narcissus gazing at his own reflection.
I found this picture of him by Caravaggio.  I hadn't seen it before.  In the story, as I remember it, Narcissus is a heartless man, who ignores the woman who loves him (her name is Echo) because he is enchanted by the beauty of his own reflection.  (Perhaps he was a cousin of Pygmalion, who couldn't relate to real women of flesh and blood, only the idealised one he made for himself out of stone?)
But in the picture he looks to me as if he feels trapped, as if he wants to pull away.  Why doesn't he do it?   Is he afraid that if he looks up and allows himself to see something other than his own reflection, he himself will disappear?