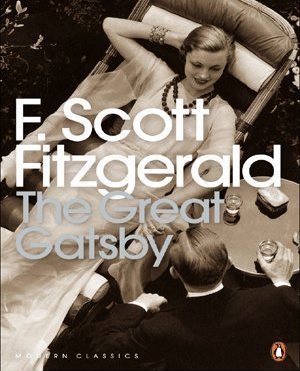 I saw the recent movie of The Great Gatsby.  Visually I found it  a little lurid, but I was interested by the story and I went on to read the book, which was already sitting there on our shelves.
What had particularly struck me in the film – it is actually surprisingly faithful to the book – was the image of the little green light burning across the bay.  It is the light at the end of the landing stage of the mansion of Gatsby's lost love Daisy.
There is a brilliant moment, after Gatsby has met up with Daisy again, where the narrator wonders if Gatsby has noticed that the green light will never again have the same meaning:
'If it wasn't for the mist we could see your home across the bay,' said Gatsby. 'You always have a green light that burns all night at the end of your dock.'
Daisy put her arm through his abruptly, but he seemed absorbed in what he had just said. Possibly it had occurred to him that the colossal significance of that light had now vanished forever. Compared to the great distance that had separated him from Daisy it had seemed very near to her, almost touching her. It had seemed as close as a star to the moon. Now it was again a green light on a dock. His count of enchanted objects had diminished by one.