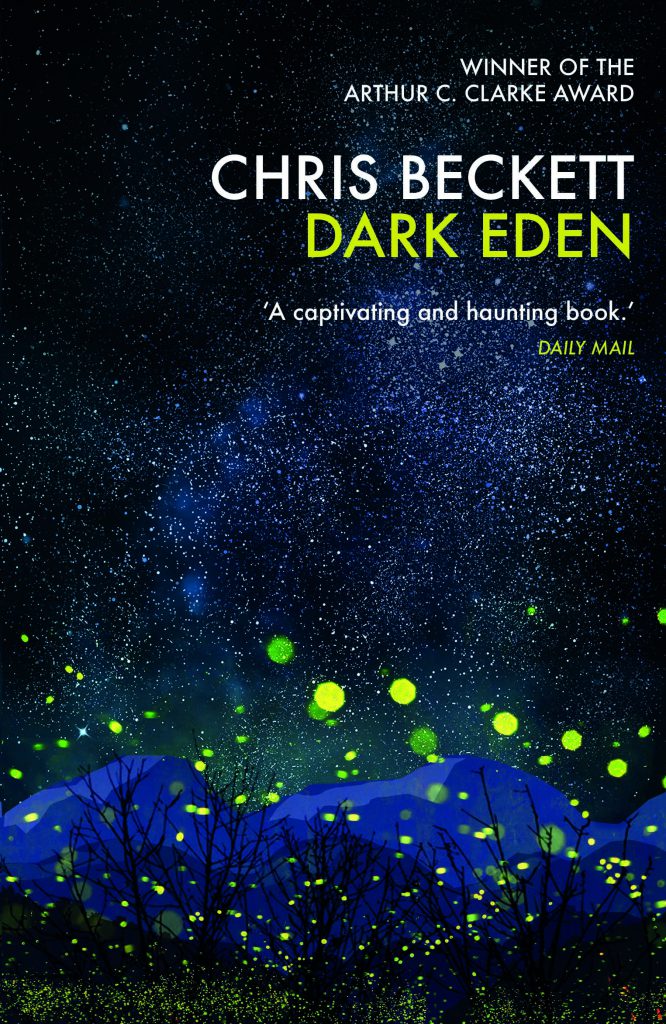 EARLY BLOG REVIEWS FOR NORTH AMERICAN EDITION HERE.
"a captivating and haunting book." Harry Ritchie, Daily Mail
"dazzlingly inventive… superbly well paced and well written… packed with ideas." A N Wilson, Reader's Digest
"..a stunning novel and a beautiful evocation of a truly alien world."  Alison Flood, Sunday Times.
SUNDAY TIMES SF NOVEL OF THE YEAR, 2012.

WINNER OF ARTHUR C. CLARKE AWARD.
Five hundred people live in in single community in an enclosed valley on the sunless planet Eden where, over a century ago, their two ancestors were marooned.
Calling themselves Family, they still cling to the hope that one day someone will come and bring them back to Earth, where light and heat does not come from trees, but from a bright star in the sky.
John Redlantern defies Family's most sacred traditions and leads a small
group of followers out of the valley and across mountains that are not only covered in snow and ice, but are completely dark,  in search of wider lands.   It had to happen but it comes at a terrible price, for it brings bloodshed and division into the world.
A novel about how people relate to the past and how they move forward into the future..
Published by Corvus in UK, Broadway in US.  Also available in French, Polish and Russian

Paperback: Amazon UK /  Amazon US /  Amazon Canada
Kindle edition (UK)
Polish edition (Ciemny Eden)
Russian edition (во тьме здема)